SIBERIAN WELLNESS
"Turning to green after 20 years of success"

Even Russian big brands in recent years have been looking with increasing interest into eco-sustainable packaging projects. Among the pioneers of this green turning point, the personal care brand "Siberian Wellness" recently decided to restyle one of its best known and best-selling products, a multi-purpose healing balm.

The rebranding aimed to refresh the general look and feel of the packaging moving towards an eco-friendly solution, but at the same time the challenge was to preserve the claimed shelf life of the product and the technological compatibility with the actual production framework. The first step of the project was turning the bottle from a colored HDPE to a neutrally pharmaceutical brown PET as a matter of recyclability. The second step was adding to the pack an eco-sustainable closure: thanks to the long-lasting collaboration with our partner Arexim Packaging, Siberian Wellness chose a new black PCR (Post-Consumer Resin) cap by Giflor Closure Technologies, a solution made with 100% recycled material that guarantees the same shelf impact, safety and durability features of the traditional closure systems.
Request information
SIBERIAN WELLNESS
Download the 2021 Product Map
Discover all the solutions available to you by consulting the latest edition of our Product Map.
DOWNLOAD PDF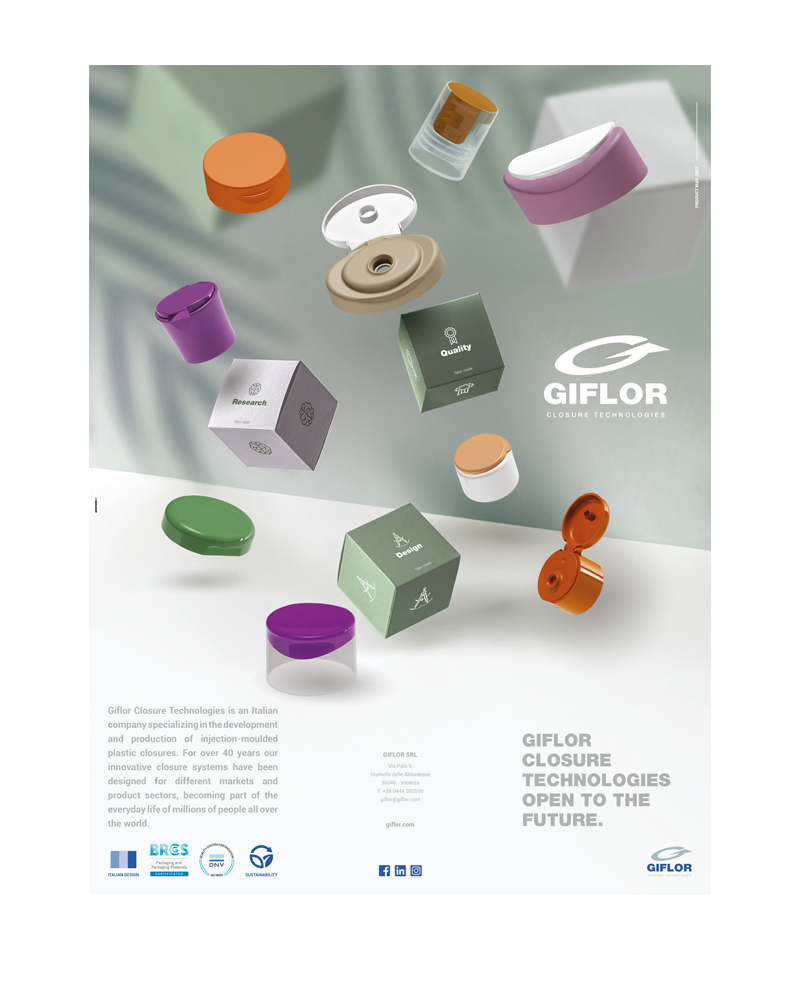 Contacts
One of our consultants is at your disposal to satisfy your requests and offer you all the necessary assistance
CONTACT US