The vast Classics range comprises highly reliable plastic bottle closures with a timeless design.
Available with two different dispenser openings, a glossy or satin finish (or a combination of both, as in the case of item 705 with satin base and glossy top), Screw-On or Snap-On coupling, Flip-Top or disc-top opening, the solutions in this line feature versatility and adaptability to any type of container, also offering the possibility of Top-Down use.
From small cylindrical closures for 50 ml bottles to the classic oval or mushroom-shaped tops, the Classics line is characterised by essential shapes and perfect tightness, guaranteed by the special plug seal (where featured), and is ideal for oily products. Another technical feature available in the range is the Crab Claw sealing system, which takes its name from its shape: this is a thin flexible gasket that compresses against the top sealing surface during capping. The Crab Claw acts as a gasket or liner and can be considered a universal seal, being adaptable to all closures for plastic bottles and allowing the use of any type of foil seal on the market.
The products in the Giflor Classics line are made from high quality materials and are supplied to the customer within four weeks from order.
SCREW-ON NECK
SNAP-ON COUPLING
BORE SEAL SEALING
CRAB CLAW SEALING
GLOSSY/MATTE
FLIP TOP OPENING
DISK-TOP/PUSH-LOCK OPENING
STD COLORS
RECYCLABLE
TOP QUALITY MATERIALS
Lining option-ideal for e-commerce
Max 4 weeks Lead time
CUSTOMIZE WITH YOUR LOGO
An additional liner, which is ideal for packaging in e-commerce, is available on request. Customers can choose from over 350 standard colours available in our catalogue and customise the cap with a logo. Classics is a line of simple and functional closures for plastic bottles that offers the best solution for any customer request.
Download the 2021 Product Map
Discover all the solutions available to you by consulting the latest edition of our Product Map.
DOWNLOAD PDF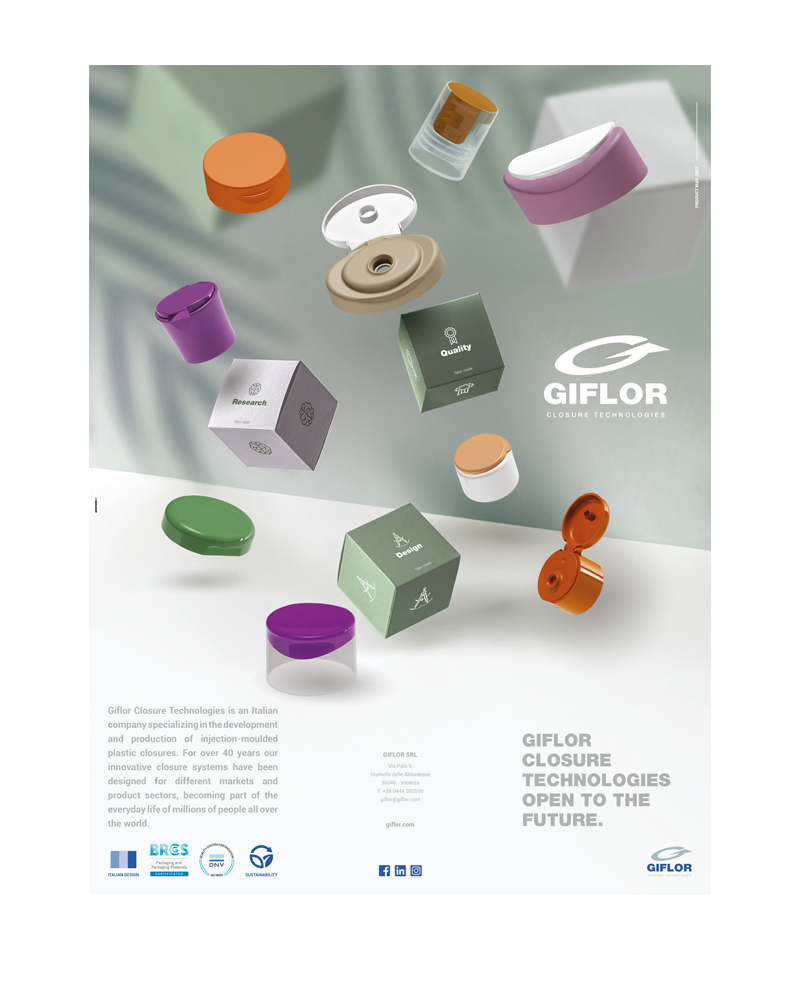 Contacts
One of our consultants is at your disposal to satisfy your requests and offer you all the necessary assistance
CONTACT US