BIOCARE
"Less plastic, more impact"

Reducing packaging size to increase product visibility and appeal.

With this mantra in mind, Biocare had no doubts when it selected the most suitable closure system for tubes that would enhance its market positioning. Inspired by nature, the brand decided to partner up with a company that shared the same values and respect for the environment.

Created by the Milan-based cosmetics company Argan Cosmetics, Biocare is a brand conceived for the large-scale retailers and drugstores. It offers AIAB certified personal care products for face, body and hair, characterized by bio natural formulations, and made with non-allergenic and non-irritating vegetable raw materials from agricultural and zootechnical organic farming products, that guarantee maximum quality and effectiveness while respecting the delicate balance of the skin.

Respectful of the skin and of the environment, Biocare chose the thinnest solution on the market to complete the packaging of its new creams: the Eco Low Profile (ELP) art. 772 cap for Ø50 mm tubes, patented by Giflor Closure Technologies, a solution made with 50% less plastic than any other standard closure.

Biocare's vocation for being natural prompted the search for an innovative and sustainable closure solution for tubes to be applied to four top references among its skincare and haircare products, namely: two body creams (nourishing and refreshing), the soothing aloe vera 99% gel and the moisturizing hair conditioner.

According to Biocare's marketing department itself, the combination with Giflor's ELP 772 flip-top cap in green was literally natural and made the look of these products more sinuous, graceful and, above all, distinguishable from most of the tubes on the market.

An almost 'mathematical' result, given that the ELP caps are currently the thinnest and lightest closure system for tubes on the market, the only ones with a height of 10 mm and a weight reduced by 50%.
Reducing packaging to be more visible then? The partnership between Biocare and Giflor confirms that this is indeed a winning strategy to get noticed on the shelf.
Request information
BIOCARE
Download the 2021 Product Map
Discover all the solutions available to you by consulting the latest edition of our Product Map.
DOWNLOAD PDF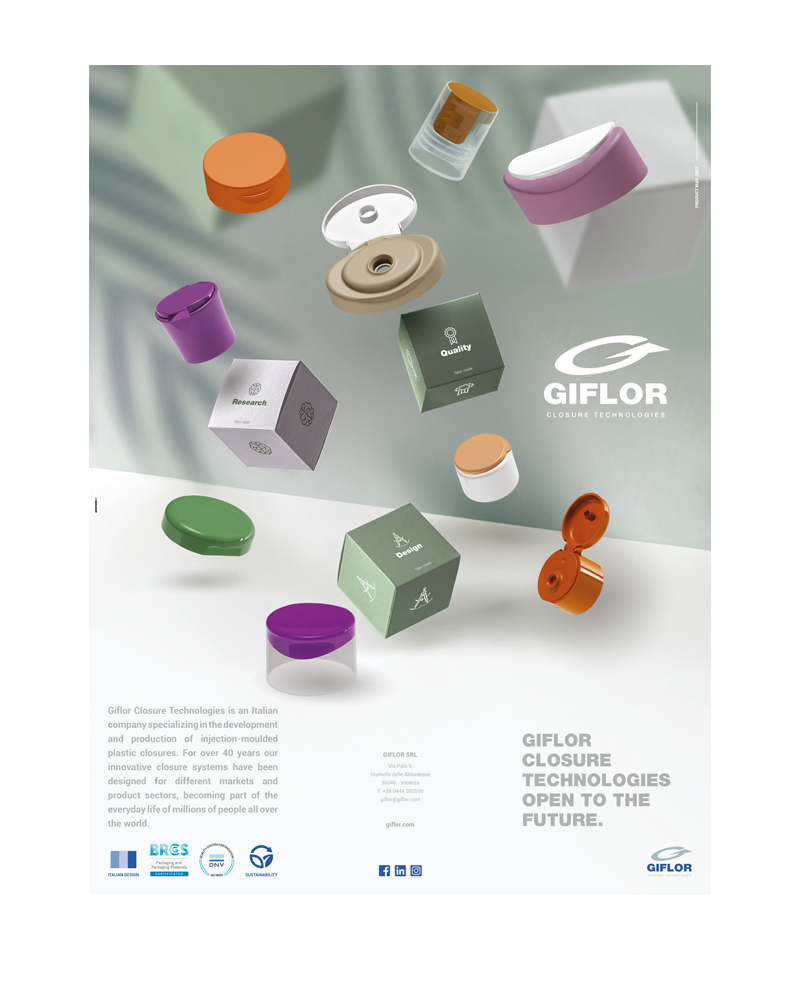 Contacts
One of our consultants is at your disposal to satisfy your requests and offer you all the necessary assistance
CONTACT US