NATURÉ MOI
« Naturé Moi is a pioneering brand in the natural hygiene market. The brand has designed the Naturé Moi range in order to offer hygiene products whose formulas are both respectful of the skin, but also of the environment. Thus, their basic criteria for the selection of our raw materials are naturalness, biodegradability and high tolerance. They are engaged everyday around three strong values: the preservation of water, the naturalness of our products and the made in France.»

And we at Giflor are proud to be part of this project adding value to the Naturé Moi packs with the Eco Low Profile (ELP) model 844 in mono-colour version.

The distinctive feature of Giflor's closure is the great reduction of dimension and volume: in this case "less is more", which means less use of raw material, less plastic waste and more sustainability for the environment. Another step towards an eco-friendly packaging.

In spite of the reduced dimensions, ELP provides a powerful visual design and unique shelf impact: Giflor's 844 can be molded in mono- or bi-colour version, translating in unparalleled way the brand concept into the original pack.
Request information
NATURÉ MOI
Download the 2021 Product Map
Discover all the solutions available to you by consulting the latest edition of our Product Map.
DOWNLOAD PDF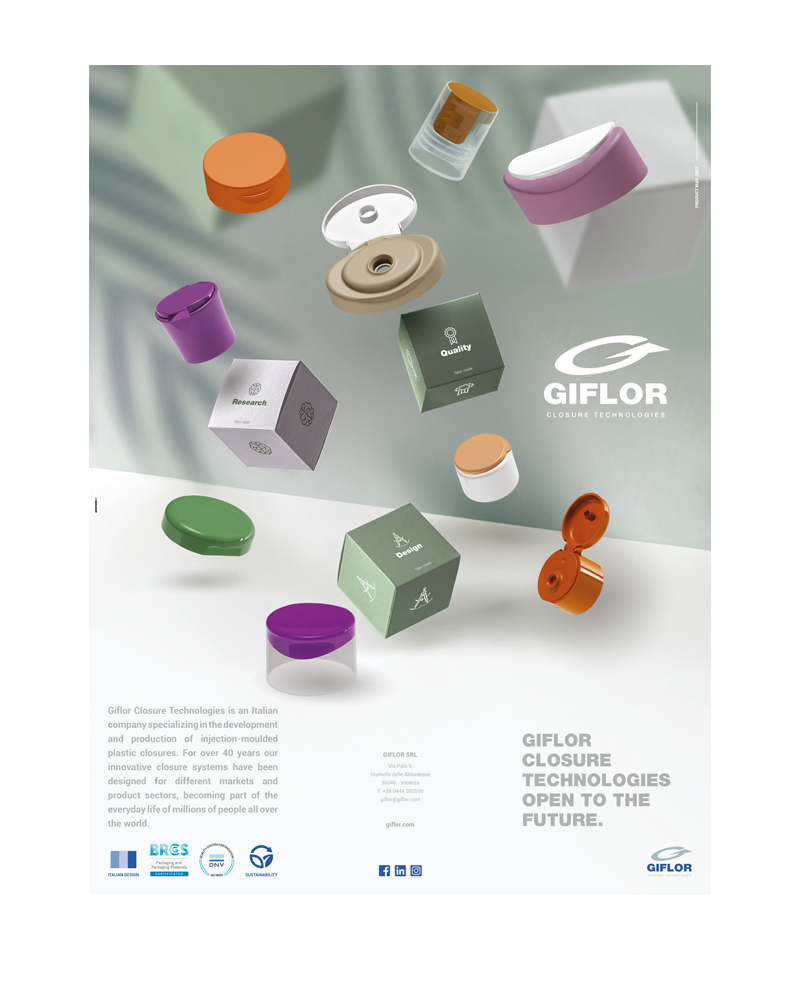 Contacts
One of our consultants is at your disposal to satisfy your requests and offer you all the necessary assistance
CONTACT US