NATURA VERDE
"The certified biologic cosmetics Naturaverde Bio Kids and Baby have been realized thanks to the constant search of hygiene, personal care as well as protection of your child skin. Natural, safe and effective, all our products come from organic farming. They take care of your child skin throughout his growth making this moment a pleasant wellness." (source: Natura Verde Website)

ICEA guarantees their high quality, since this national and international association supports the eco-sustainable development in any eco organic market sector. All their products follow the guidelines of the main certifications about organic matters.

Their high quality is also secured by the packaging closing systems, namely Giflor's models 838 and 816.
Both with a great esthetic impact on the shelf, the two caps differ in some features: cylindrically shaped, the 838 is user-friendly thanks to the ergonomic opening, while the oval shape and the characteristic domed top are the hallmarks of 816. Both models are available in bi-color or mono-color versions in our Just Color's Collection.
Request information
NATURA VERDE
Download the 2021 Product Map
Discover all the solutions available to you by consulting the latest edition of our Product Map.
DOWNLOAD PDF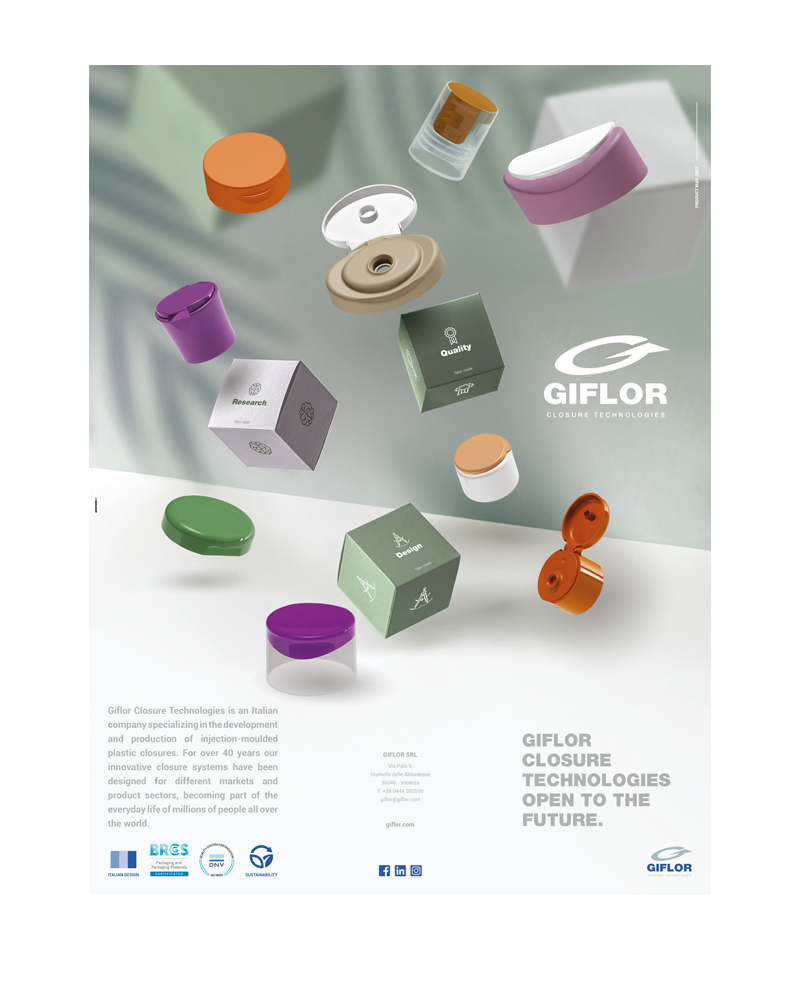 Contacts
One of our consultants is at your disposal to satisfy your requests and offer you all the necessary assistance
CONTACT US