MARGARITA - BIOK LABORATORIJA
"Baltic skin care experience"

"We all come from here. Our knowledge and experience come from here. Here, we get to know the wintry rain and wind. Here, we observe how nature is changing seasons of the year and with them, we all change".

Baltic care for healthy skin. This is the proposal of "Margarita", brand of the Lithuanian company "BIOK laboratorija" dedicated to skin care and hair care. Natural-based products, born from 30 years of experience and designed to protect the skin even in the most difficult climatic conditions, such as cold, rain and wind.

"Margarita" products are combined with Giflor's closure 556, a flip-top cap with a compact design that well represents the spirit of the Lithuanian brand thanks to its simplicity of shape and use.

Suitable for the needs of different sectors including e-commerce, the model 556 represents a timeless solution, even for those who look for an eco-sustainable pack: the cap is also available in a green version from vegetal PE or complete with a liner to secure the product integrity and seal the pack tight to avoid leakages.
Request information
MARGARITA – BIOK LABORATORIJA
Download the 2021 Product Map
Discover all the solutions available to you by consulting the latest edition of our Product Map.
DOWNLOAD PDF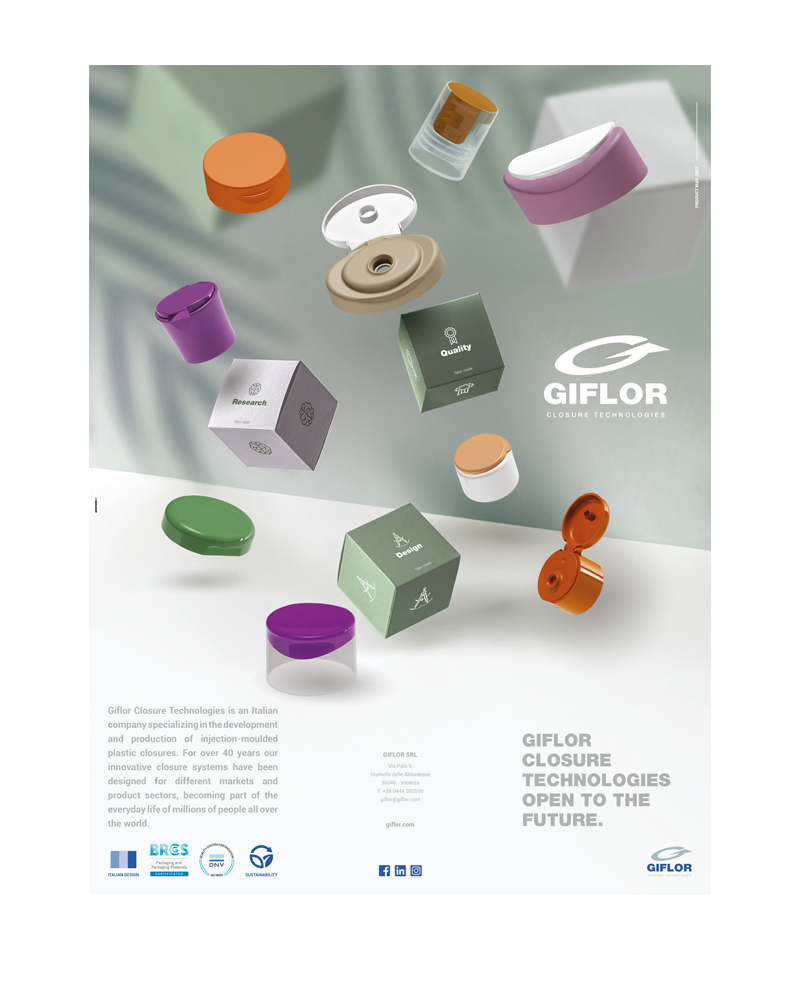 Contacts
One of our consultants is at your disposal to satisfy your requests and offer you all the necessary assistance
CONTACT US