BEBAK
"Hymn to nature"

With the peculiar natural proprieties of rose, bitter almond, moss and olive oil extracts, the Turkish brand Bebak stands out for the art of creatively identifying a product for every specific body part.

A hymn to nature and its colors that is fully expressed through their packaging style, on which Giflor's closing systems Just Colors (model 806 and 850) stand out.
The 806 model is characterized by slender lines, capable of capturing the eye with a surprisingly visual impact. On the other hand, the 850 double-wall model exudes utmost elegance which entices the consumer, offering at the same time the maximum simplicity of usage thanks to the ergonomic top.
Download the 2021 Product Map
Discover all the solutions available to you by consulting the latest edition of our Product Map.
DOWNLOAD PDF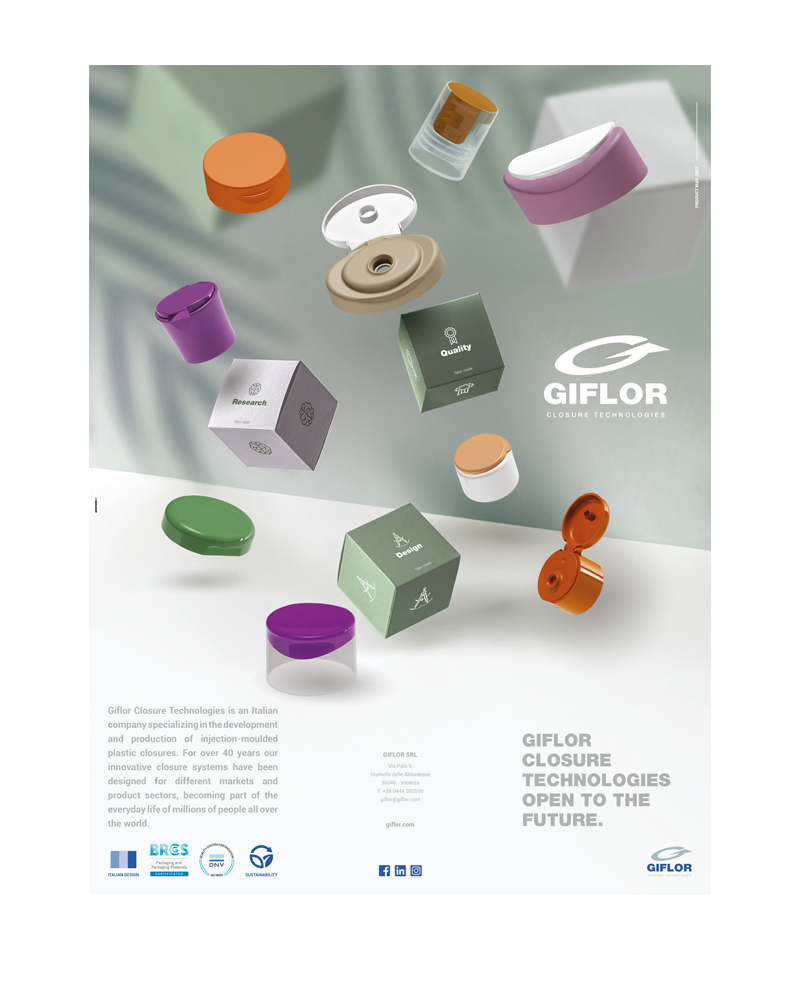 Contacts
One of our consultants is at your disposal to satisfy your requests and offer you all the necessary assistance
CONTACT US