PLMA 2022: Giflor is ready for the new challenges in the private label market
Published 3 June 2022
PLMA 2022 in Amsterdam proved itself to be once again THE reference trade show for everything private label. But what are the main topics and trends that emerged throughout the event and especially during the meetings at Giflor's booth?
For sure the key words were sustainability, innovation, excellence in service, quick lead time.
With the prices of the raw materials going through the roof and the new consumer trends shaking the industry, brands are definitely searching for the perfect alternatives to respond to customers' needs and stay relevant on the market. Giflor is definitely blazing the right path with its eco-responsible products and processes, as well as with the solutions for the ever-growing e-commerce sector.
Among Giflor's products, the caps for tubes were indeed the closure systems that received the most attention: the ELP Art. 770 cap for tubes ⌀35mm, showcased the New Product Expo – Idea Supermarket area, and the ELP Art. 772 cap for tubes ⌀50mm.
PLMA gave us also the chance to see some finished products of our latest collaborations and we noticed that Giflor's caps really do add extra values to them.
We had the pleasure to meet Uzay Kimya San. Tic. A.S. , who completed the new line of pet shampoo, Pet's Green, with our cap Just Color Art. 855, and visited Forte Sweden Sp. z o.o. which created a super cute line of shampoos and bath gels for kids, On Line, and equipped it with Eco Low Profile Art. 740.
Download the 2021 Product Map
Discover all the solutions available to you by consulting the latest edition of our Product Map.
DOWNLOAD PDF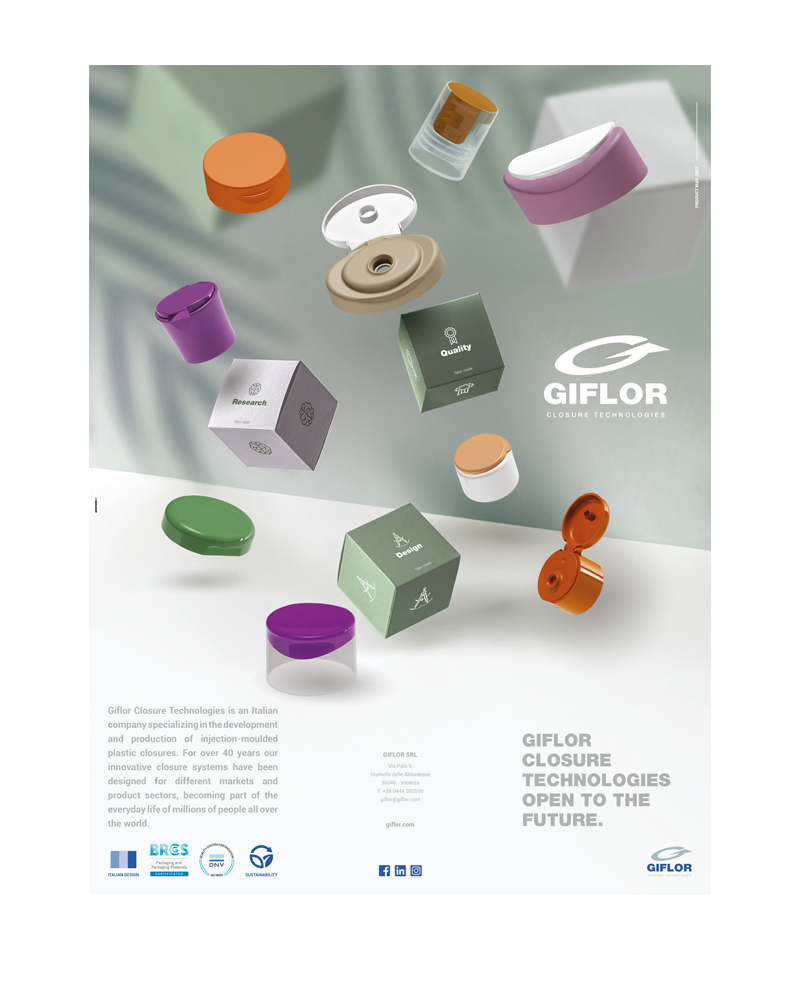 Contacts
One of our consultants is at your disposal to satisfy your requests and offer you all the necessary assistance
CONTACT US