PCD 2022: Giflor's ecodesign for more sustainable packaging in the cosmetics industry
Published 4 July 2022
From New York to Paris, the chorus continues to be unanimous: for the packaging industry, sustainability remains the most important and urgent challenge to overcome. Indeed, during the two days of PCD 2022 at Paris Expo Porte de Versailles, the perception was that the major trends in the cosmetics industry all revolve around the environmental issues.
On one hand, single-use and virgin materials are rapidly losing ground (and their appeal) to more ethical and sustainable green options, following consumers demand. On the other hand, packaging manufacturers are required to comply with the new plastic regulations that are being enforced by several countries (such as the AGEC in France, or the Plastic Tax in the UK), and to meet objectives that packaging organizations themselves are setting for their members and for the whole industry (such as the Plastic Act).
The process for change that is taking place is radical and by no means simple, but, from the Far East to the heart of Europe, it is clear that the packaging world is listening closely to the demands of the market and to the needs of the Planet. Above all, the need that emerged at the PCD Paris Packaging Week is for a concrete approach to eco-design from the embryonic stage of any project. The rule of the 3Rs (reduce, reuse, recycle) is pushing manufacturers to choose different approaches for the development of new solutions, and, in this context, Giflor, with its wide selection of closures made of green materials and the innovative ultralight design of Eco Low Profile caps, seems to already hold the right cards to win the sustainability challenge.
Download the 2021 Product Map
Discover all the solutions available to you by consulting the latest edition of our Product Map.
DOWNLOAD PDF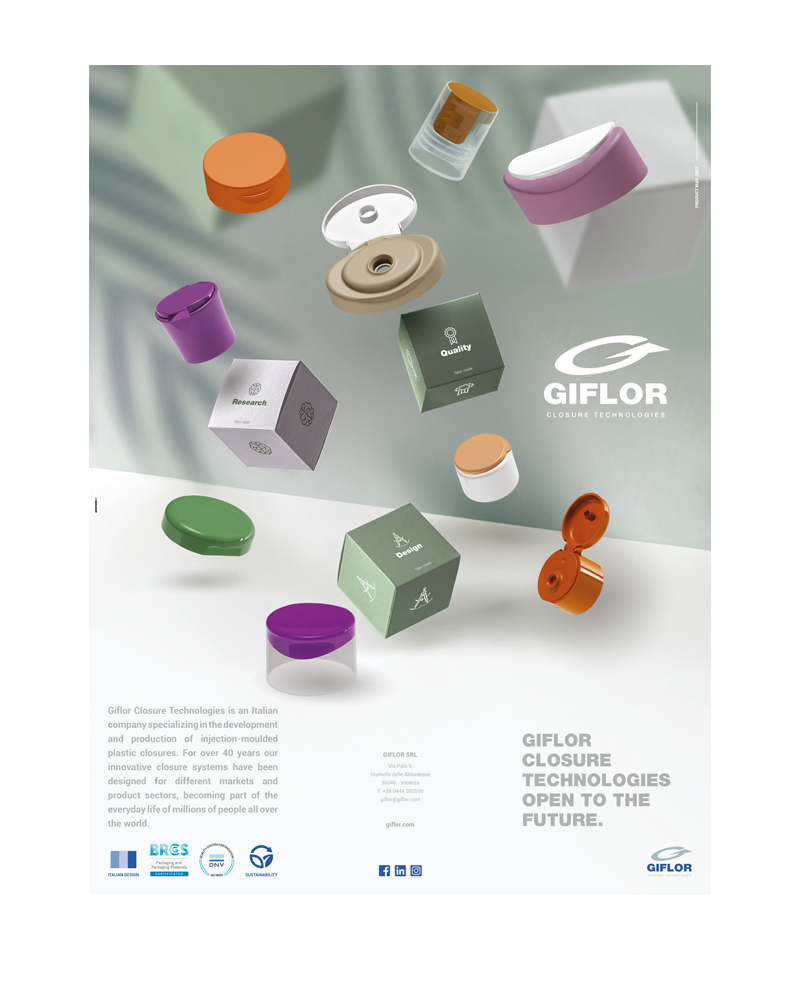 Contacts
One of our consultants is at your disposal to satisfy your requests and offer you all the necessary assistance
CONTACT US