Green is the goal for Giflor in 2020
Published 17 July 2020
"Green: This is the goal set by Giflor Closure Technologies, the company located in Grumolo delle Abbadesse that has been an international leader in the production of plastic closure systems for over 40 years.
Despite the countless challenges presented in the global market during 2020, Giflor has decided to further intensify its efforts from an environmental point of view, just as the slogan chosen by the company indicates, "2020: two times green". It testifies that this will be a decisive year for the sustainability challenge, a challenge that Giflor has been at the forefront of for some years now."
To read the full article on Webpackaging click here: https://www.webpackaging.com/en/portals/giflor/assets/13041321/green-is-the-goal-for-giflor-in-2020/
Download the 2021 Product Map
Discover all the solutions available to you by consulting the latest edition of our Product Map.
DOWNLOAD PDF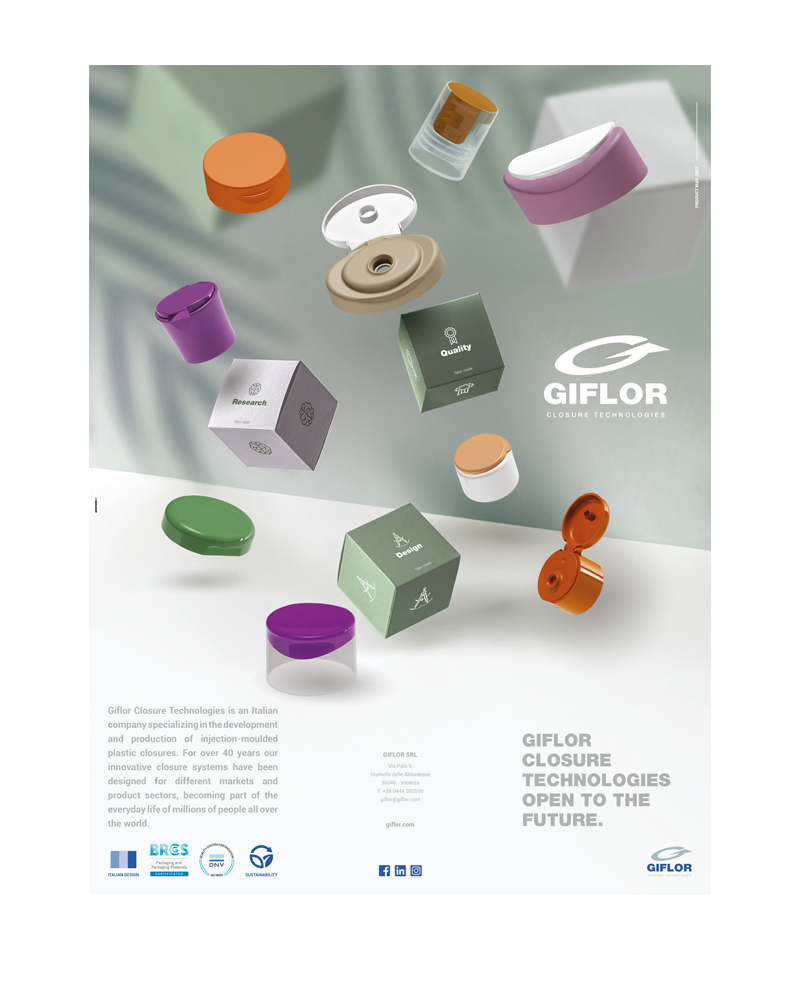 Contacts
One of our consultants is at your disposal to satisfy your requests and offer you all the necessary assistance
CONTACT US