Green is the goal for Giflor in 2020
Pubblicato il 17 Luglio 2020
"Green: This is the goal set by Giflor Closure Technologies, the company located in Grumolo delle Abbadesse that has been an international leader in the production of plastic closure systems for over 40 years.
Despite the countless challenges presented in the global market during 2020, Giflor has decided to further intensify its efforts from an environmental point of view, just as the slogan chosen by the company indicates, "2020: two times green". It testifies that this will be a decisive year for the sustainability challenge, a challenge that Giflor has been at the forefront of for some years now."
Per leggere l'articolo completo su Webpackaging cliccare sul link: https://www.webpackaging.com/en/portals/giflor/assets/13041321/green-is-the-goal-for-giflor-in-2020/
Scarica la Product Map 2021
Scopri tutte le soluzioni a tua disposizione consultando l'ultima edizione del nostro Product Map.
DOWNLOAD PDF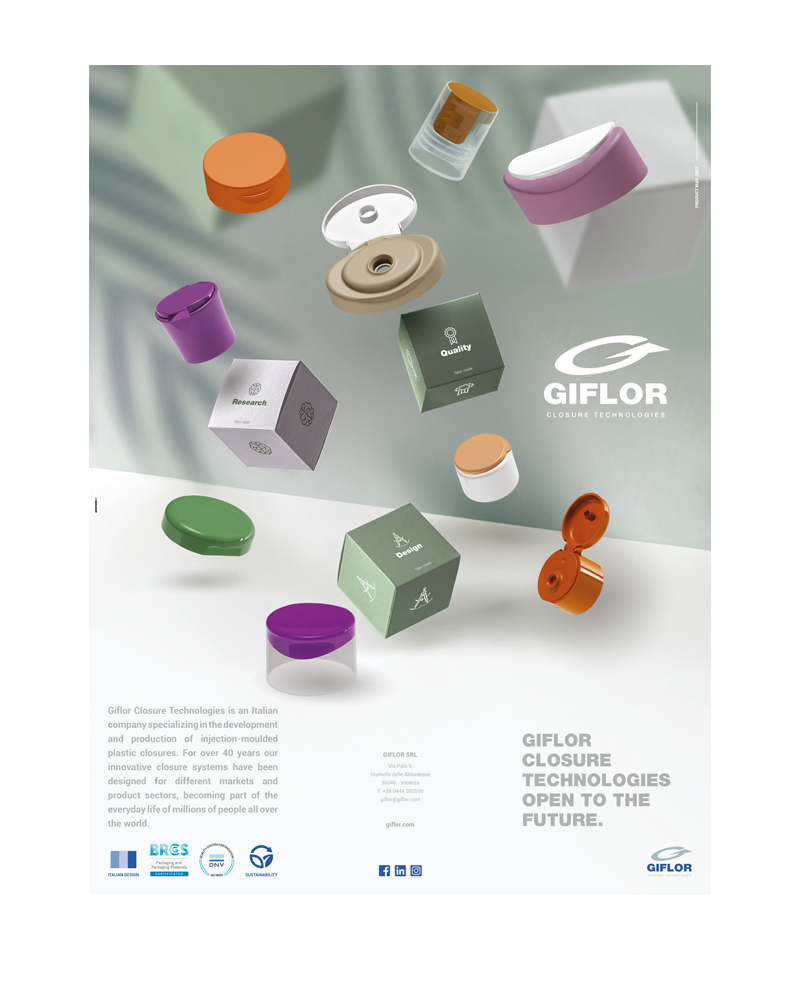 Richiedi il catalogo 2021
Contattaci
Un nostro consulente è sempre a tua disposizione per soddisfare le tue richieste e offrirti tutta l'assistenza necessaria.
CONTATTACI