Give black plastics a recycling chance
Published 14 November 2019
Giflor never stops researching and testing.
We love design, we love playing with colors and above all, we love researching the best in class materials and technologies. We constantly explore new frontiers to support and develop a Green Culture across the Packaging industry and fulfill Giflor's primary commitment to sustainability.
WHY CARBON BLACK FREE?
Black plastic packaging poses a great challenge for the recycling process.
Did you know that the presence of carbon black inside black packaging does not allow the correct sorting of black parts inside the recycling facilities?
As a matter of fact the near infra-red sensors (NIR) used to detect the material in the sorting stage are unable to correctly identify plastics containing carbon black and therefore black plastic containers and closures are often recycled into low-value materials, eventually burned, or sent to landfills.
Giflor's Carbon Black Free (CBF) resin is the latest response to this challenging issue.
The recent development by Giflor Lab of this special material enables black closures manufactured with "CBF" additives to be fully integrated into the recycling value chain, thus making the correct sorting of black parts possible.
"Black Plastics with a second life".
Download the 2021 Product Map
Discover all the solutions available to you by consulting the latest edition of our Product Map.
DOWNLOAD PDF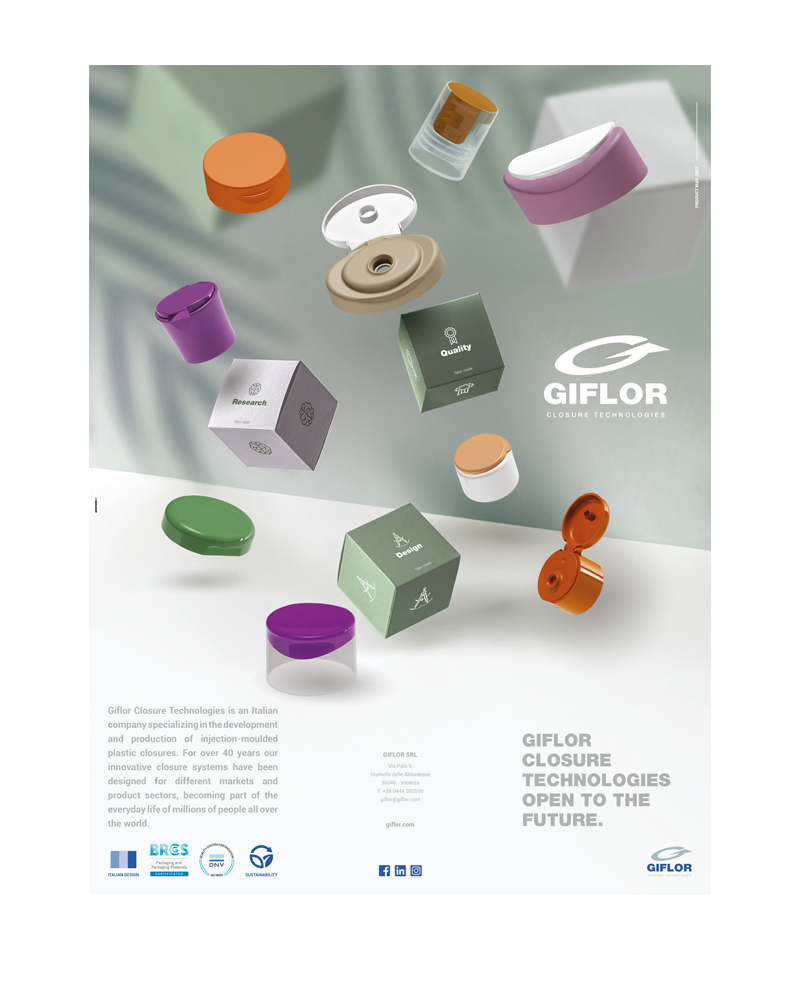 Contacts
One of our consultants is at your disposal to satisfy your requests and offer you all the necessary assistance
CONTACT US