TULIPAN NEGRO
"How to nail a new packaging design? Choose the same winning team"

Is there something more valuable than a long-lasting partnership?

The notorious Spanish brand Tulipan Negro renews the packaging of one of its best-selling lines, the Gourmand Geles shower gels, once again relying on Giflor to complete the elegant pack with the right cap.

This is not the first time that the brand entrusted Giflor with such an important challenge. In fact, the collaboration between the two organizations dates back to 2012.

The Gourmand Geles line is a really special collection of personal care products, not only for the refined fragrances and the absence of parabens, but also because the formula is vegan and cruelty free.

According to the marketing strategic team of Tulipan Negro, this specific line needed a retouch of the packaging that would not only enhance the look & feel of the product, but also contribute to reposition it while increasing its perception on the market. In a time when consumers are increasingly conscious about environmental and social issues, Tulipan Negro needed to reassure its clients and boost their confidence in the brand itself.

The packaging of personal care products is a fundamental part of the consumer's routine and, as such, it is paramount that it adheres to both appealing aesthetic standards and to precise functionality requirements.

Giflor's flip-top cap art. 816, with its smooth oval shape, not only assures perfect ergonomics for the end user, but it also grants a great shelf impact to the brand. In fact, the patented design of art. 816 perfectly blends in with the rest of the pack, while the domed top gives that extra wow factor that makes the product truly stand out.

To add on to the fantastic visual impact provided by the cap, Tulipan Negro leveraged one more key element to transmit a sensation of naturalness to consumers. Thanks to Giflor's color pallet of more than 350 available nuances, the brand was able to complete the packing, choosing the mono-color or bi-color version of the cap art. 816, and getting the right color match for every single fragrance.
Request information
TULIPAN NEGRO
Download the 2021 Product Map
Discover all the solutions available to you by consulting the latest edition of our Product Map.
DOWNLOAD PDF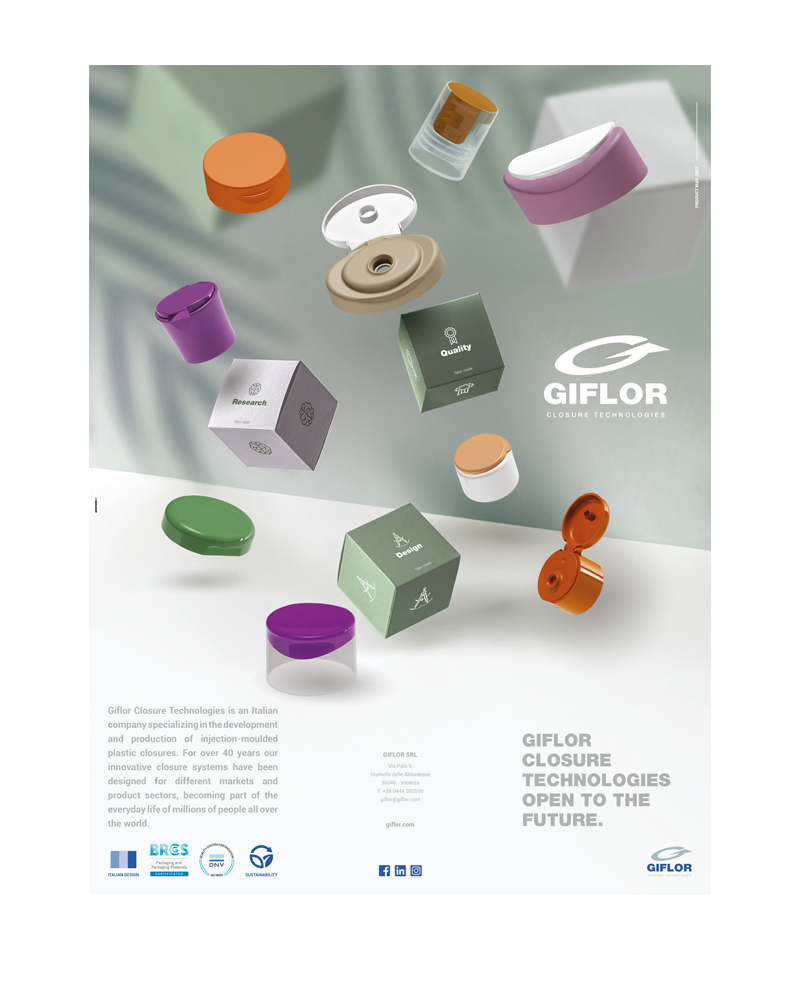 Contacts
One of our consultants is at your disposal to satisfy your requests and offer you all the necessary assistance
CONTACT US