THE ROYAL AFFAIR
"The Royalty of a sustainable packaging"

Creating amazingly natural products starts from the choice of good ingredients, sustainable packaging and trusted partners. This story has its roots in Slovenia, where a successful entrepreneur and exceptional woman, Neli Zovko, decided to merge her long-standing passion for cosmetics with her determination to create a product made by women for all women.

What came out from this magical encounter was The Royal Affair, a line of hair care products that uses only natural ingredients and that is particularly concerned with environmental issues.

When The Royal Affair started looking for a packaging solution that was entirely sustainable, but at the same time could convey that sense of "royalty" evoked by the brand, they had no doubts that Kim Pai Tuba's mono-material laminated tube equipped with Giflor's Eco Low Profile closure art. 772 was the perfect match.

The Royal Affair's high expectations were perfectly met by the selected pack, a choice of great scenic effect and 100% recyclable, since the tube and cap are made from the same material and can, therefore, be sorted as a "single piece" on the recycling stream.

Adding further sustainability to the solution chosen by The Royal Affair is the extra-compact design of Giflor's Eco Low Profile closure art. 772, which, for the same volume of product, guarantees a saving of 5 gr of material per each tube. In other words, one kilo less plastic per thousand tubes. Eco Low Profile closure art. 772 also reduces the height and weight of the entire packaging, thus significantly decreasing the environmental impact of product transportation.

It was in the pursuit of a packaging solution that would be beautiful, feminine, functional and sustainable that The Royal Affair crossed path with Giflor. The blending of our common values and care for the environment and the people originated an excellent collaboration and an outstanding packaging solution.
Request information
THE ROYAL AFFAIR
Download the 2021 Product Map
Discover all the solutions available to you by consulting the latest edition of our Product Map.
DOWNLOAD PDF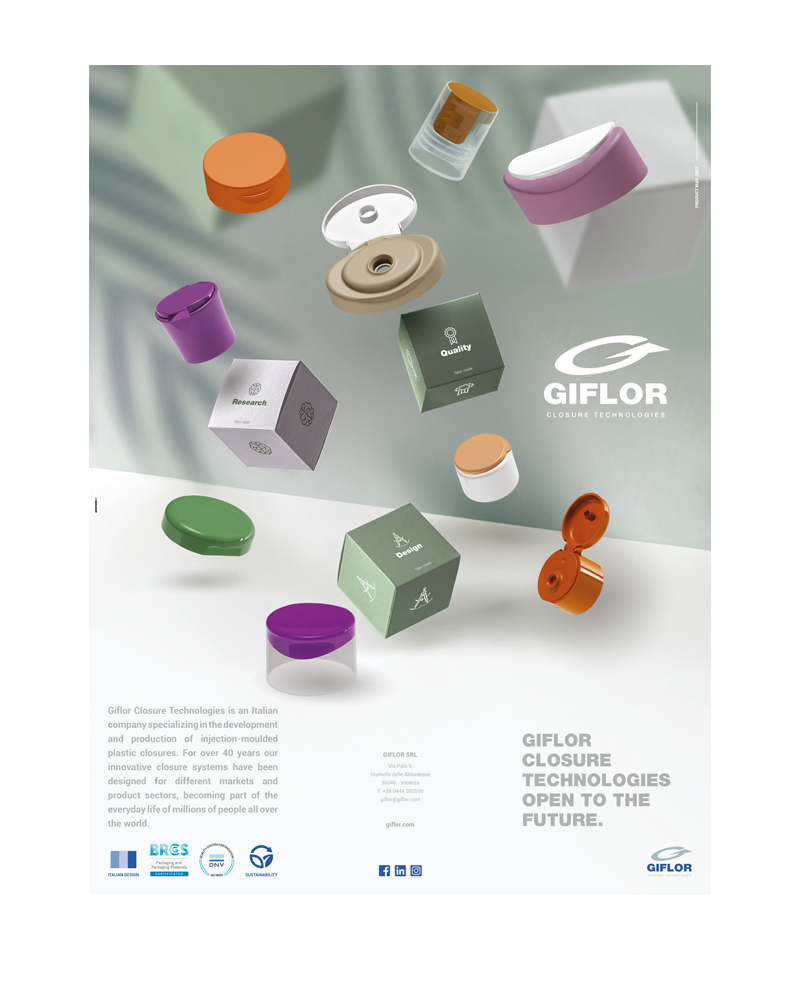 Contacts
One of our consultants is at your disposal to satisfy your requests and offer you all the necessary assistance
CONTACT US