miffy
Caresse Cosmetics chooses Giflor for miffy, the iconic bunny loved by thousands of kids worldwide

Miffy is an adorable little girl bunny who is the protagonist of many adventures for kids 0-2. But what does she have to do with Giflor and our collaboration with Caresse Cosmetics?

Miffy is a funny and beloved little girl bunny created by Dick Bruna, one of the most popular illustrators of the world, famous for his books for kids and teens and for miffy, also known as nijntje, in Dutch, "bunny".

Caresse Cosmetics, a Dutch company specialized in personal care products, decided to celebrate this fictional character with an entire range of products designed for the hygiene and care of the little ones. We are glad to be part of this project and to be able to contribute to the happiness that these products will bring to many children.

How did we do it? With a Giflor cap that is perfect for the playful tottle chosen by Caresse, a mix of a bottle and a tube that stands on our cap. The raising given by the round flip-top cap allows it to highlight the most recognizable element of the famous character: her funny ears! The packaging is enjoyable, attractive and soft to the touch, suitable for children and perfect for miffy.

Our cap art. 736 – 38/400 was chosen mainly for its diameter that facilitates the filling of the pack, ensures that the nozzles fit in the package and guarantees the stability of the tottle. Moreover, the article 736 perfectly fits the pack and it contributes to its compact, proportional and easy-to-handle silhouette. Thanks to the Ø 6mm dispensing orifice that allows a smooth and quick outflow, article 736 is also suitable for viscous liquids.
Download the 2021 Product Map
Discover all the solutions available to you by consulting the latest edition of our Product Map.
DOWNLOAD PDF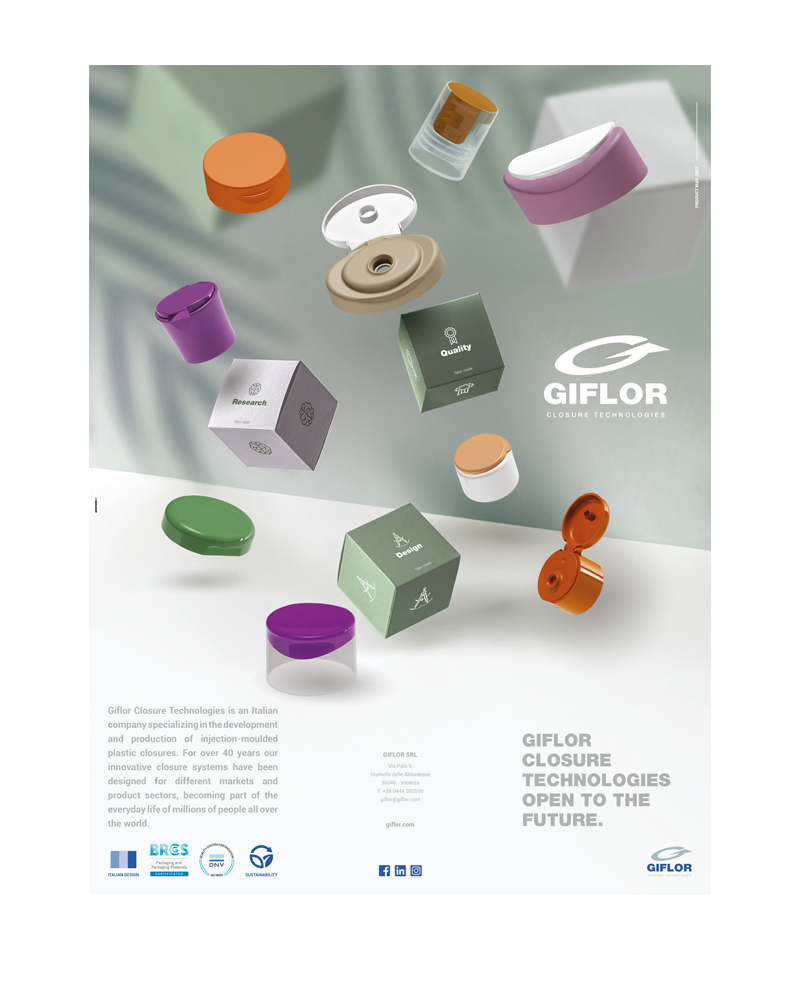 Contacts
One of our consultants is at your disposal to satisfy your requests and offer you all the necessary assistance
CONTACT US