INTERVIEW WITH MR DENIS DALLA FONTANA
Published 17 November 2021
Denis Dalla Fontana, Operations Manager at Giflor Closure Technologies, offers a unique insight into the behind the scenes of the Italian plastic closure company.
Denis, how would you define your role as Operations Manager and what are your daily tasks?
My way of being an Operations Manager is simple: "work for your team and your team will work for you". People at the center of attention is my deepest creed, and the results achieved over the years confirm this vision. My working day starts with the opening briefing with those production responsible at our Production Wall (Visual Management Whiteboard). We discuss the daily plan and manage the problems raised in the previous day in order to set new daily priorities.  After this briefing, everybody knows what to do and is able to work independently until the daily closing briefing.
During the day, I monitor and update the overall maintenance program, which consists of plant maintenance, machine maintenance and mold maintenance. I control the application of BRC standard requests as well as the application of safety rules. I study and fulfill the customers' request regarding regulations and declarations, as well as I manage and keep updated the declarations for raw materials, substances and waste.  I talk a lot with people and solve emerging problems in the shortest possible time.
What is the key to successful manufacturing and how do you handle it step-by-step?
In my opinion, the key to successful manufacturing lies in three letters "TPM" Total Production Maintenance. Continuous and Preventive maintenance give us significant savings in time invested in briefings and continuous improvement sessions. Less breakage, less costs, less stress and thus more time to improve.
Are you familiar with production KPI? Mention any KPI you have experience working with.
KPIs are the core for continuous improvement, because without measurement you cannot improve. Our continuous improvement cycle is based on the P-D-C-A (Plan – Do – Check – Act) approach. The Check point is the KPIs monitoring that tells us whether we are heading in the right direction or whether we should change direction.
Our most important KPIs are quality, efficiency, and productivity. These three main KPIs are the tip of the iceberg that give us a roadmap. Many other KPIs are related to them giving us specific measures for specific processes.
Explain how you ensure the products quality, productivity, and efficiency. Which technologies are you introducing?
Our first and most important technology is the people I am working with. Their job is facilitated by annual investments in new technologies. Fully electric, hybrid and 4.0 Industry technologies are welcome at Giflor. Every year we replace at least two injection molding machines with the last generation machines.
All plant equipment is equipped with low energy consumption technology and high stability systems in terms of repeatability. Production air conditioning, installed in 2020, has allowed us to significantly increase three main KPIs, reaching our target of  90% Efficiency.
How do you see the future of Operations Management System for Giflor?
The future of Operations Management for Giflor, as well as for any other company, will depend on people. People will have to cooperate more and more with each over, like the "Brains Alliance". Leaders and teams must be one soul that moves forward together. There will be no more tolerance for either genius or soloists. We are winning together; we are losing together. The best technologies with bad people are doomed to fail.
Giflor people has been trained in this vision for 10 years, so we could assume that the Brains Alliance has place. Giflor Operations future must go through the automatization and informatization of all procedures as well as through the interconnection of all existing machines and systems. We are ready to take on the challenge!
Download the 2021 Product Map
Discover all the solutions available to you by consulting the latest edition of our Product Map.
DOWNLOAD PDF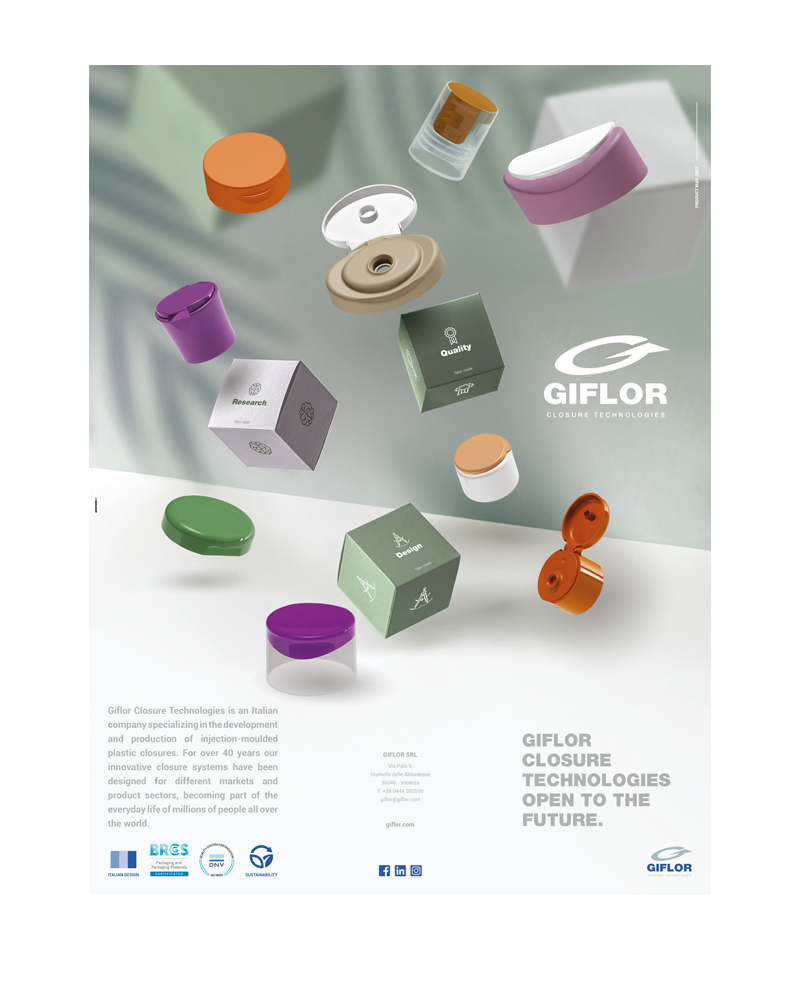 Contacts
One of our consultants is at your disposal to satisfy your requests and offer you all the necessary assistance
CONTACT US