INTERVIEW MR. MARC GUIRADO
Published 14 April 2021
Advantages of being a Giflor agent as well as a distributor. Marc Guirado, Giflor's historical partner in Spain, shares with us the benefits of being both an agent and a distributor.
Marc, please, tell us, what are the similarities and differences between the sales strategies in Spain of an agent and a distributor?
The main difference, if we consider just a purely commercial definition, is that the agent acts as an intermediary (under commission) while the distributor buys and resells. Over the years, we have tried to avoid the definition of an agent as well as  a distributor and use a representative or partner instead.
What does it mean? We leave it to our client to decide how to work with us (and with Giflor). The figure used doesn't matter, what really matters is getting a project or developing a market.
If the client prefers a direct deal with Giflor or the project requires targeted prices, the agency approach is the ideal way to work with. Differently, working as distributor, it allows to serve the market and other projects directly from Cosmeprint local stock supplying required closures "on real time". We can say this is allowing us to be completely flexible in front of the market!
Which are the main advantages for each one of them?
From a commercial point of view, we prefer to act as distributors since the main advantage is that the information between the parties and the goods are much more under control.
On the other hand, being an agent has the advantage of working at lower prices, which facilitates success.
Thus, as I mentioned in the previous answer, it makes no sense to be limited by a figure and lose business if you can use both options at choice, and even better adapt to the market.
Do you think that appointing an agent or distributor on an exclusive basis allows them to develop sales achieving better results?
Of course. The market and customers value transparency first and foremost. Business development with the intervention of various intermediaries only creates confusion and does not allow achieving the main goal, in other words, the sale of dispensing closures.
Which are, in your opinion, the core values of Giflor in supporting its sales network?
We have been working with Giflor for more than 20 years and our relationship has been based on trust and respect for work. Giflor is well aware of our market knowledge and, thanks to this, gives us complete flexibility in deciding how to proceed.
As a sole Giflor business partner for Spanish market, we know that we have full support for any commercial or technical need.  This is the basis of a partnership that, over the years, has led us to results: full trust and loyalty between these two business partners.
Download the 2021 Product Map
Discover all the solutions available to you by consulting the latest edition of our Product Map.
DOWNLOAD PDF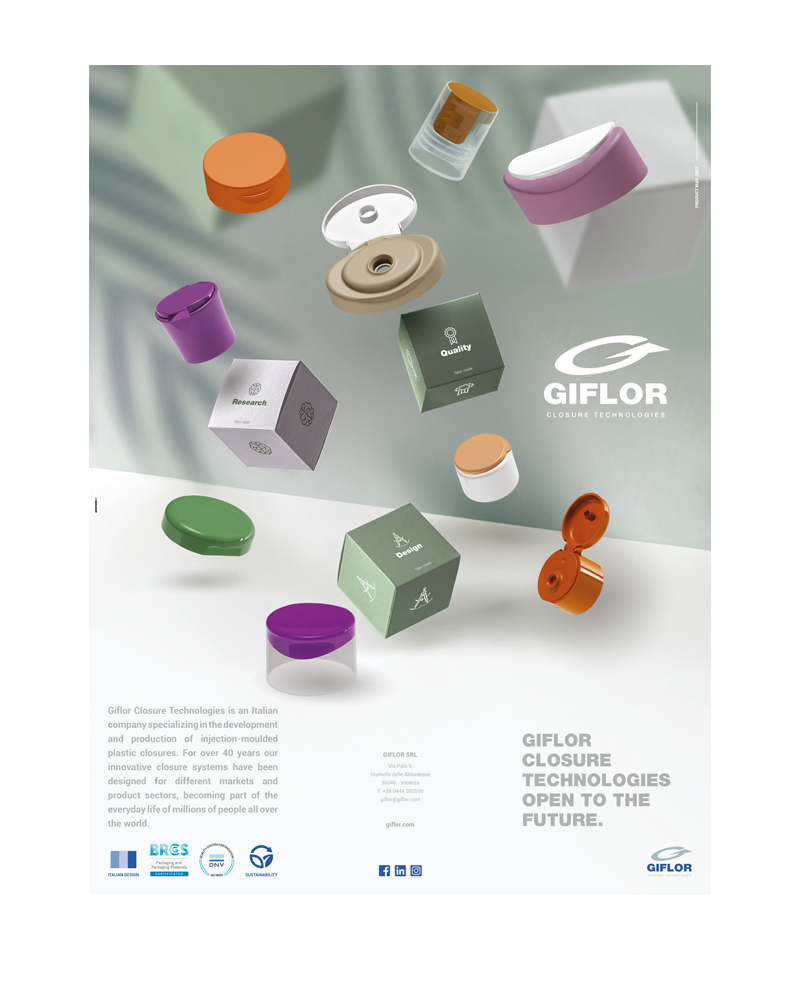 Contacts
One of our consultants is at your disposal to satisfy your requests and offer you all the necessary assistance
CONTACT US