Giflor's new catalogue ready for launch worldwide
Published 27 September 2019
Giflor will be unveiling the new product catalogue with a worldwide launch on October 2nd 2019 during the yearly Agents' and Distributors' meeting in Vicenza, Italy.
More than just a tool, the new catalogue is a strategic asset and fundamental marketing piece for the promotion of Giflor's broad range of products, the main goal of which is to further connect the Brand with its partners and clients.
Approximately 100 pages, extensive product information with a modern, colorful visual approach, various product views including complete pack images to inspire product designers; these are the impressive features of the new piece designed to provide  in-depth  look&feel experience through a wide merchandising offer in terms of design, shapes, materials and color palette.
The new catalogue becomes the exclusive tool available to partners, representatives, pack consultants and key accounts. It provides an even deeper understanding of company Giflor, the production capabilities and distinctive closure collections the Italian brand can offer.
"The catalogue we are about to release marks a new step ahead in Giflor's international development as a global brand representing the "Made in Italy" style within the packaging industry. A new Marketing tool capturing clients' attention, driving growing sales  conversion and long- lasting partnerships".
This catalogue has been developed with utmost care for details, confirming Giflor's vocation and mission for the closure technologies segment, Product Quality and Design, from the Business Vision into Operations and markets.
Giflor is confident that this additional precious tool will support furthermore its global partners while promoting Giflor's products and building the brand identity to the next step.
To apply for a copy, please submit your contact details on the request page on our website.
#GiflorneverStops #Giflor'sCommitment #GiflorExclusiveCatalogue #Branding
Download the 2021 Product Map
Discover all the solutions available to you by consulting the latest edition of our Product Map.
DOWNLOAD PDF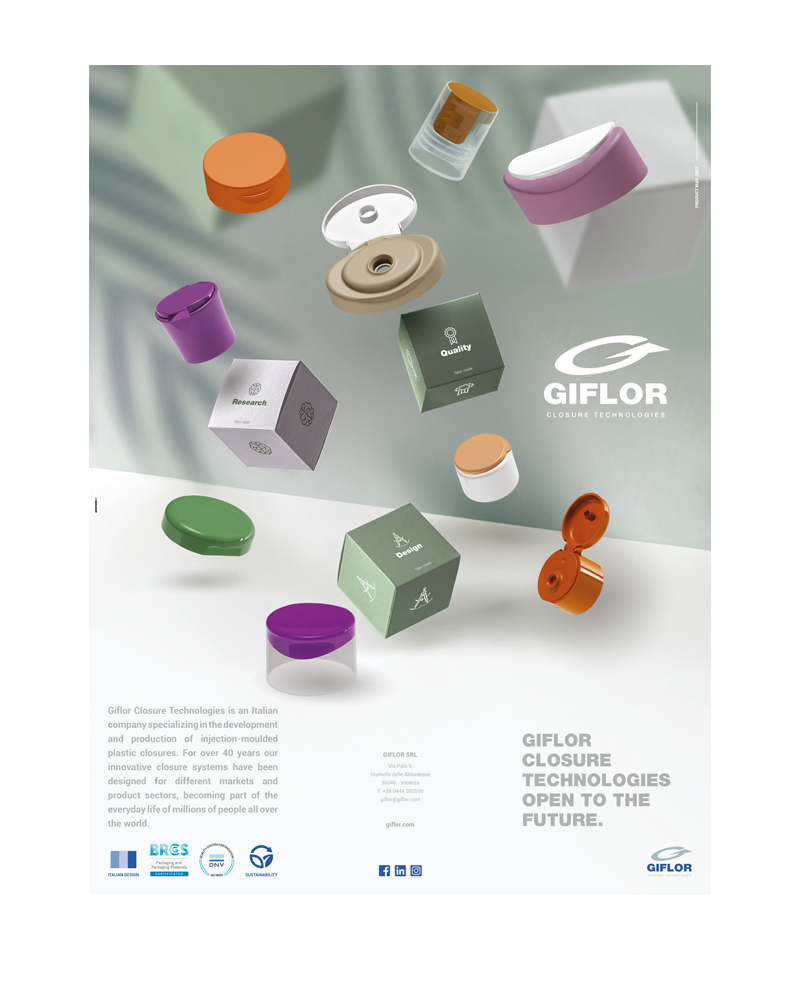 Contacts
One of our consultants is at your disposal to satisfy your requests and offer you all the necessary assistance
CONTACT US