Giflor's Just Colors Eco Low Profile cap art. 872 awarded by the Tube Council
Published 21 July 2022
Last June, Giflor's newest Just Colors Eco Low Profile (ELP) art. 872 cap for 50mm diameter tubes was awarded with the Silver Award in the "Best Innovative Component or Process" category at the Tube of the Year Awards ceremony during the Tube Council Membership Convention in New York.
The prize for innovative tube solutions joins two other awards, the Gold Awards 2016 and the Gold Award 2020 for Eco Low Profile closure systems for tubes, already displayed on the trophy cabinet at Giflor's headquarter.
The winning features of the Just Colors Eco Low Profile (ELP) cap art. 872 for Ø50 mm tubes are: patented ultra-lightweight design, refined look and, above all, the newest two-color option. Giflor expands its portfolio of lightweight and eco-responsible plastic closures for flexible tubes and combining them with distinctive Italian design details.
Especially suitable for industries such as cosmetics, personal & pet care, food, OTC, baby care and sun care, the new Just Colors ELP art. 872 is designed to enhance the overall appearance of the packaging through eye-catching look, maximum functionality and sustainability, making the final product stand out on the shelves.
Elegant and minimalist, with its unique details and harmonious shapes, the art. 872 is a pioneering solution in the market of green caps for tubes.
Its main features are:
distinctive "Made in Italy" look
compact design
bi-color options
reduced height of the cap
50% less plastic
significantly lower energy consumption in the production
available in green materials
overall packaging reduction
design & industrial patent
lower shipping costs
increased pack out by 25%
Download the 2021 Product Map
Discover all the solutions available to you by consulting the latest edition of our Product Map.
DOWNLOAD PDF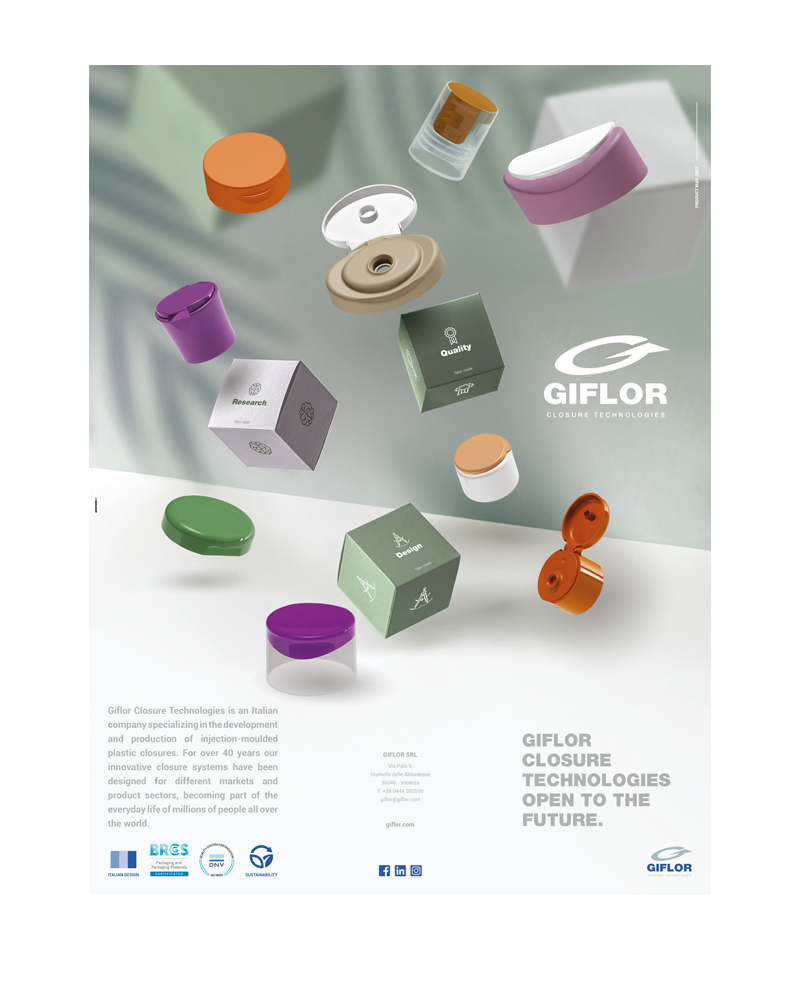 Contacts
One of our consultants is at your disposal to satisfy your requests and offer you all the necessary assistance
CONTACT US