Giflor's green solutions impress audience at Luxe Pack NYC 2022
Published 20 June 2022
Innovation in Sustainability is the engine that will move the packaging industry forward and allow it to return to pre-pandemic levels. In a nutshell, we can say that this was the main theme of the 2022 edition of Luxe Pack NYC.
What consumers are demanding from the whole industry today is a greater commitment towards the environment, in all its forms: greener and more recyclable materials, less plastic, reduced size of the packaging, responsible and sustainable production, involvement in the circular economy through recycling.
If these are the current trends, it is no coincidence that the fair kicked off with Giflor Eco Low Profile products, art. 844 and art. 772 for 50 mm tubes, selected to be showcased in the In Green Area. At the same time, at Giflor's booth, the caps of the Eco Low Profile collection – ultralight and made with 50% less plastic – caught most of the attention of packaging designers and developers.
Luxe Pack visitors also particularly appreciated Giflor's "Push lock" closure art. 560, a product that gained the ISTA-6 Amazon.com certification and is, therefore, perfect for e-commerce shipping.
Giflor closures were also exhibited in the Luxe Pack Exploratorium Area and they achieved a good success among the public.
Throughout the event partners and friends visited us at our booth and they gave us very positive feedback not only on the quality and creativity of our products, but also on Giflor's reputation in the U.S. market, which they said is strong and still growing.
Download the 2021 Product Map
Discover all the solutions available to you by consulting the latest edition of our Product Map.
DOWNLOAD PDF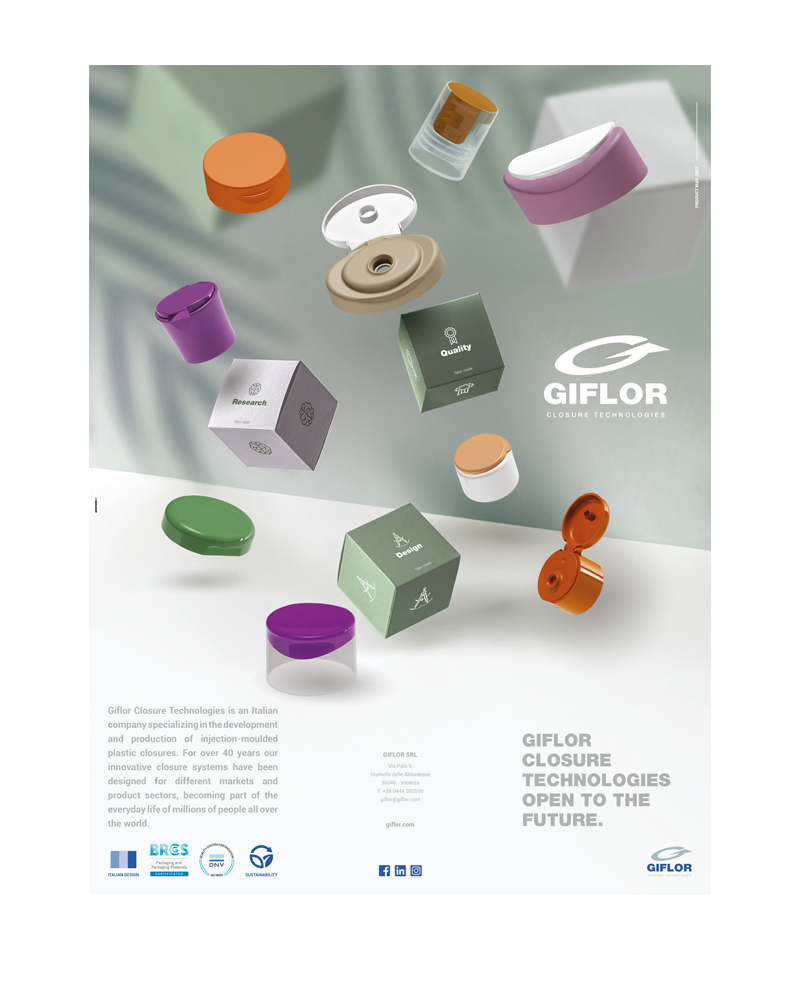 Contacts
One of our consultants is at your disposal to satisfy your requests and offer you all the necessary assistance
CONTACT US