Giflor welcomes the SQUEASYT™!
Published 5 May 2021
Spearheading the plastic closures industry, Giflor welcomes a brand new closure into its portfolio. The SQUEASYT™ benefits from a TPE valve – a flow control system in an elastomeric material.
The SQUEASYT™ closure has been produced utilizing the latest in manufacturing technology to deliver clean dispensing without droplet loss. This technology is a considerable step ahead towards a dosing experience in the Personal Care, OTC and Food industries by transforming the user experience into something unique.
With its stylish and elegant external matte finish, this egonomic closure gifts the user an incomparable tactile experience ideal for high-end cosmetics or food products that need to stand out from the masses.
The closure provides a perfect solution for top-down packs such as tottles, with no leaks, drips or spills. It's ideal for viscous products as the user can easily control the quantity of the dispensed product and Giflor also offers a liner option.
Above all, the SQUEASYT™ provides consistent performance from first to last and this breakthrough technology offers a 100% recyclable solution in line with Giflor's commitment to sustainability as the cap and TPE valve do not require separation to enter the recycling stream.
Download the 2021 Product Map
Discover all the solutions available to you by consulting the latest edition of our Product Map.
DOWNLOAD PDF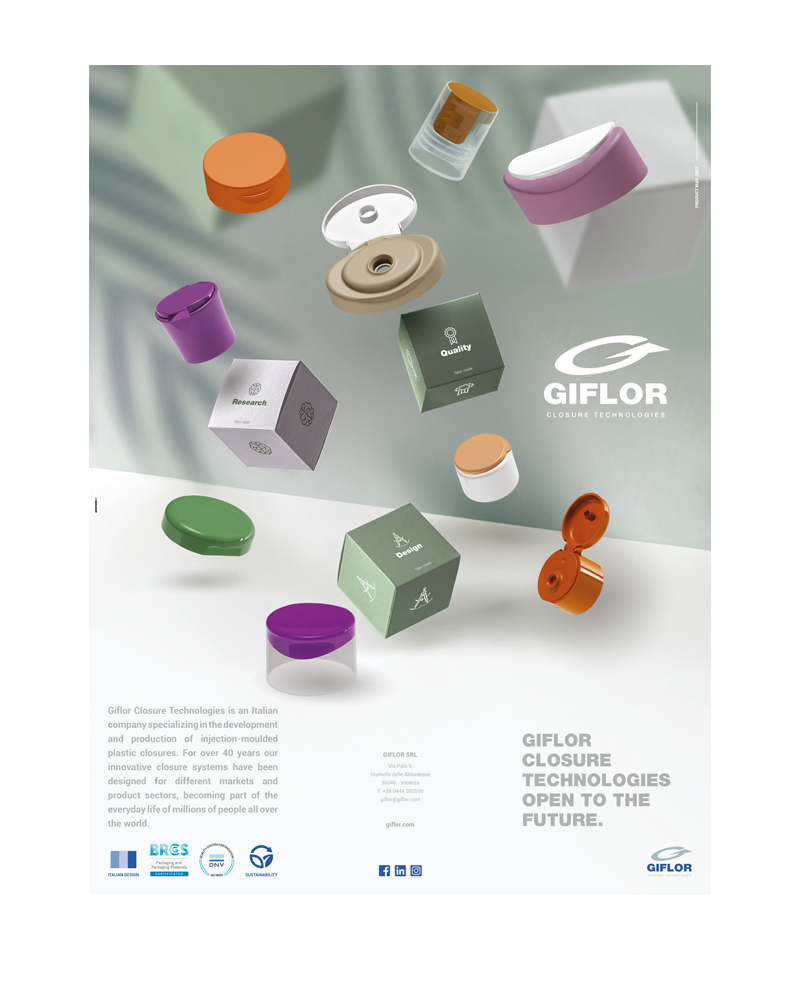 Contacts
One of our consultants is at your disposal to satisfy your requests and offer you all the necessary assistance
CONTACT US