GIFLOR takes over ITAP International
Published 21 July 2023
ITAP International, one of Europe's leading manufacturers of plastic taps for bag-in-box for the food industry with a turnover of €7 million, is now ITAP a brand by Giflor.
ITAP positioning in the international market is strong, thanks to an established international customer base that can only grow.
The decision of GIFLOR to acquire ITAP is motivated by the will to diversify the range of food closures and integrate the respective networks of the two companies. By doing so, they aim to provide excellent taps to the market that not only enable easy dispensing of contents but also ensure optimal preservation, maintaning eas of use and a distinctive design Made in Italy.
In addition, this decision was supported by analyses indicating a market growth in the bag-in-box segment, especially within the food and beverage sector internationally. There is also a rising interest in food products that are packaged in containers capable of optimizing space utilization, reducing plastic materials, and enhancing the durability of the liquids they contain.
With the company's acquisition by the Fracasso family, ITAP a brand by Giflor is part of a production reality that complies with ISO 9001 and BRC standards, the most important certification in the food packaging sector, and will be increasingly focused on sustainability.
A new era for smart closure systems!
Download the 2021 Product Map
Discover all the solutions available to you by consulting the latest edition of our Product Map.
DOWNLOAD PDF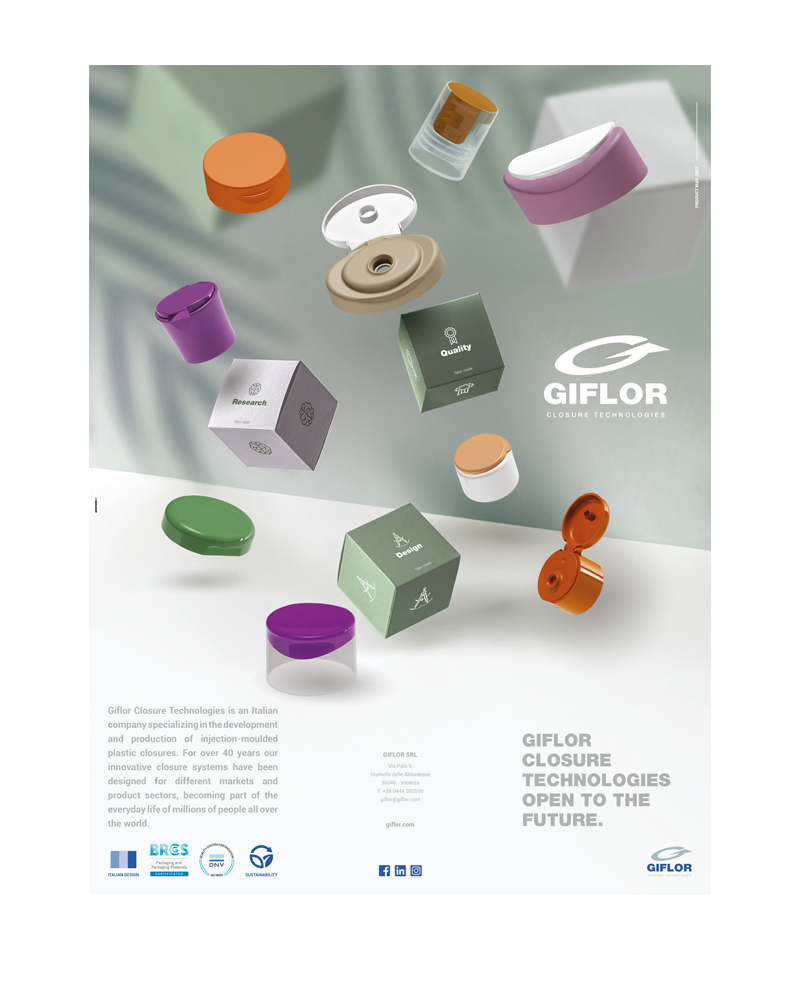 Contacts
One of our consultants is at your disposal to satisfy your requests and offer you all the necessary assistance
CONTACT US