Giflor selected as finalist for IPA Award in the Sustainability Section
Published 5 December 2018
Last Nov 13th the ESTube Green Solution of CTL-CH Packaging was selected as finalist for IPA Award in the Sustainability Section with our Art. 772-50, Eco Low Profile flip-top closure for 50 mm tubes.
All these packaging components are in the same material (110% PP), so it is not necessary to separate them for later recycling.In addition to that, our Eco Low Profile dispensing cap reduces the material usage by 20%, getting a lower impact on the whole Supply Chain.
Very proud of this!
Download the 2021 Product Map
Discover all the solutions available to you by consulting the latest edition of our Product Map.
DOWNLOAD PDF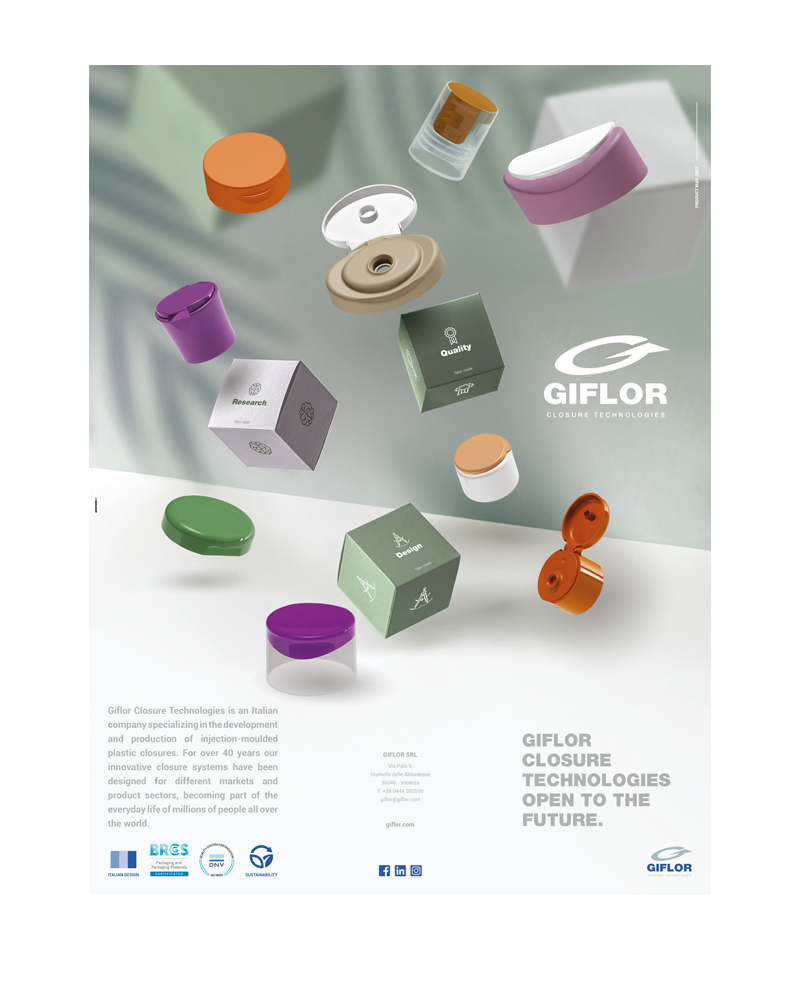 Contacts
One of our consultants is at your disposal to satisfy your requests and offer you all the necessary assistance
CONTACT US