NEW MATTE CAPS 736-737
Published 7 May 2020
Giflor Closure Technologies launches the new 736 and 737 cylindrical flip-top models with a matte finish, which boosts sensoriality by conveying the essence of products through tactile sensations and creating an increasingly engaging consumer experience for the customer touching the soft, silk-like cap surface.
Take a look at the new technical datasheets on our website (Classic Line).
Download the 2021 Product Map
Discover all the solutions available to you by consulting the latest edition of our Product Map.
DOWNLOAD PDF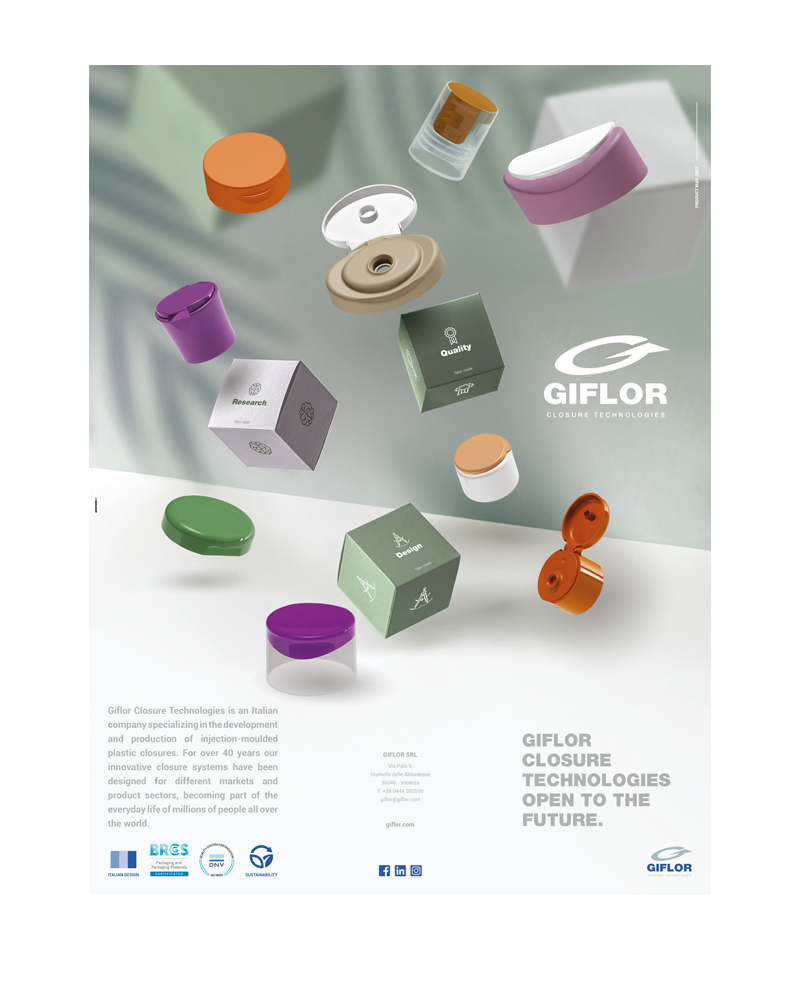 Contacts
One of our consultants is at your disposal to satisfy your requests and offer you all the necessary assistance
CONTACT US