GIFLOR CLOSURE TECHNOLOGIES: LATEST UPDATE ON COVID-19
Pubblicato il 10 Marzo 2020
As you may have learned from the news, last night the Italian government has enforced new restrictions across the country that ban the population attending any public gatherings, schools, sport events and social activities in general. This new decree dated March 09th, which imposes on citizens new life styles, foresees further health protection measures to combat the spreading of the virus.
Said DPCM decree, however, does not limit trading and manufacturing activities nor the regular mobility and transportation of goods which continue as usual across the Italian territory.
To this extent Giflor Closure Technologies reassures that production continues at high speed and all activities at the company follow the regular schedule granting clients utmost pre- and post-sales service.
Giflor also confirms having adopted internal safety procedures and additional measures to secure the protection of the health of its employees and partners while performing their tasks inside our factory and during delivery procedures; all this in compliance with the recommendations for Coronavirus enforced during the last weeks by the Italian government and Ministry of Health.
We continue to work with dedication and our greatest commitment in order to support our clients and their supply chains with the highest level of service.
We monitor the evolution of the Covid-19 situation in Italy and in Europe as it develops.
#gifloralwayswithyou
#giflorupdates
Scarica la Product Map 2021
Scopri tutte le soluzioni a tua disposizione consultando l'ultima edizione del nostro Product Map.
DOWNLOAD PDF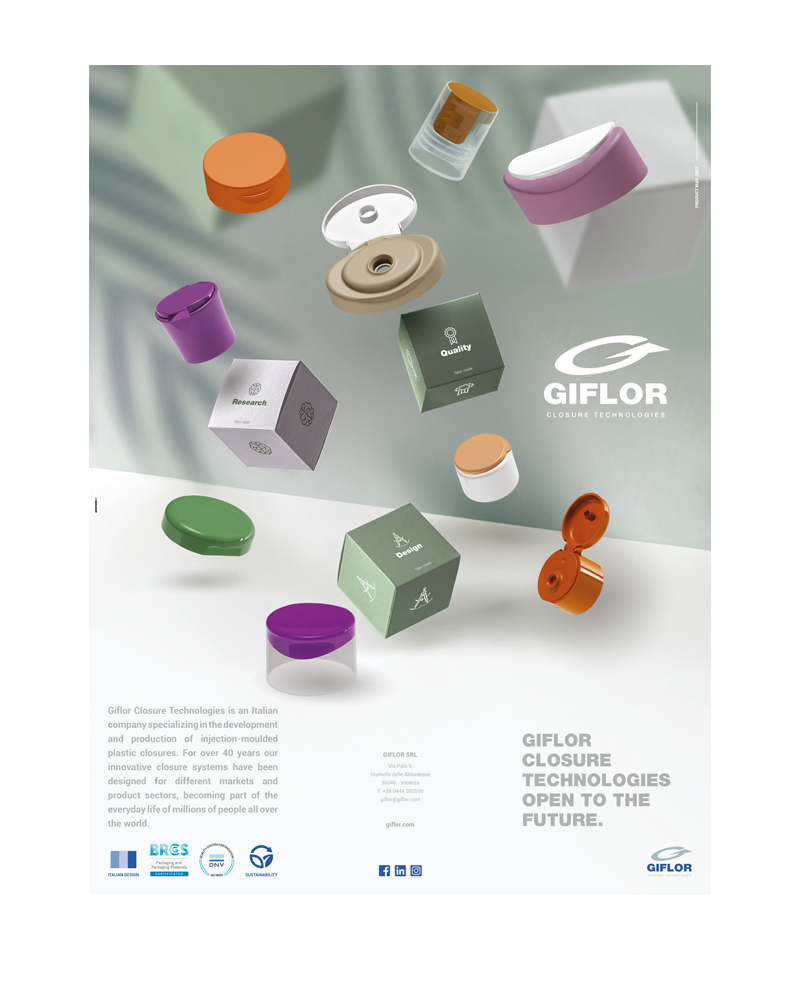 Richiedi il catalogo 2021
Contattaci
Un nostro consulente è sempre a tua disposizione per soddisfare le tue richieste e offrirti tutta l'assistenza necessaria.
CONTATTACI