Giflor awarded with Tube of the Year Gold Award!
Pubblicato il 6 Settembre 2017
At last Tube Council convention, helded in Las Vegas aside of 2017 Cosmoprof USA, Giflor received the 2016 Gold Award in the "Innovative Component and Process Category" for its Eco Low Profile Caps for Tube by Giflor Plastic Caps.
The Tube Council is the most important US organization of tube manufacturers and Giflor is part of it as associates member since 2016.
Tube of The Year 2016 Awards presentation & result: click here
Scarica la Product Map 2021
Scopri tutte le soluzioni a tua disposizione consultando l'ultima edizione del nostro Product Map.
DOWNLOAD PDF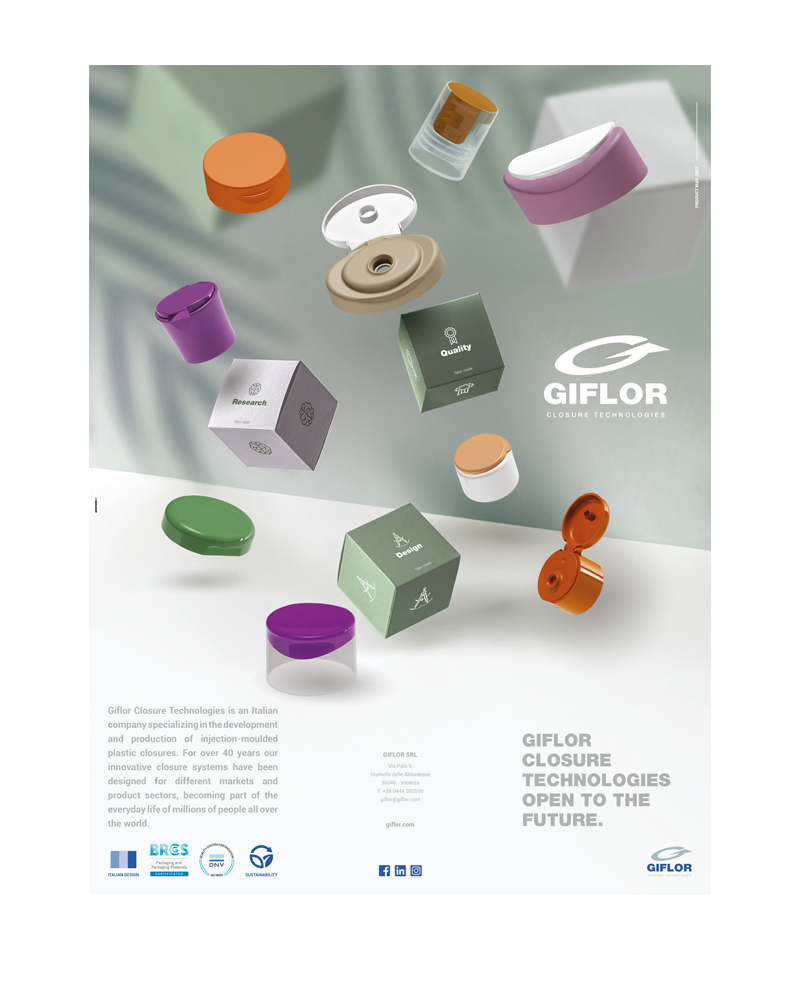 Richiedi il catalogo 2019
Contattaci
Un nostro consulente è sempre a tua disposizione per soddisfare le tue richieste e offrirti tutta l'assistenza necessaria.
CONTATTACI