Published 2 April 2021
Happy Easter from Giflor! Be informed that we are closed on Monday 5th.

Published 3 March 2021
We can name this catchy package a "sustainable combo": Berry Pet Power's standard PET bottle fitting Giflor's Eco Low Profile 741 model! Due to our lightweight cap we offer you…
Advantages of being a Giflor agent as well as a distributor. Marc Guirado, Giflor's historical…
READ MORE
As a passionate and experienced packaging professional Mr. Paul Beer, Giflor's agent of UK and…
READ MORE
Download the 2021 Product Map
Discover all the solutions available to you by consulting the latest edition of our Product Map.
DOWNLOAD PDF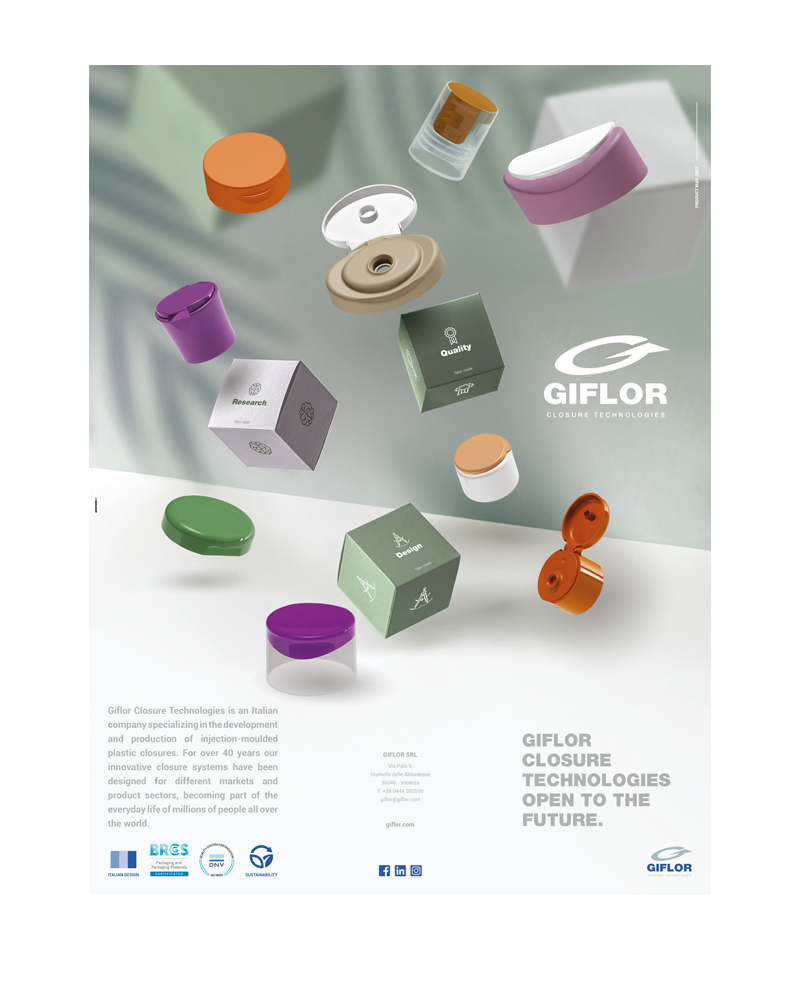 Request the 2019 Catalogue
Contact us
One of our consultants is at your disposal to satisfy your requests and offer you all the necessary assistance
CONTACT US